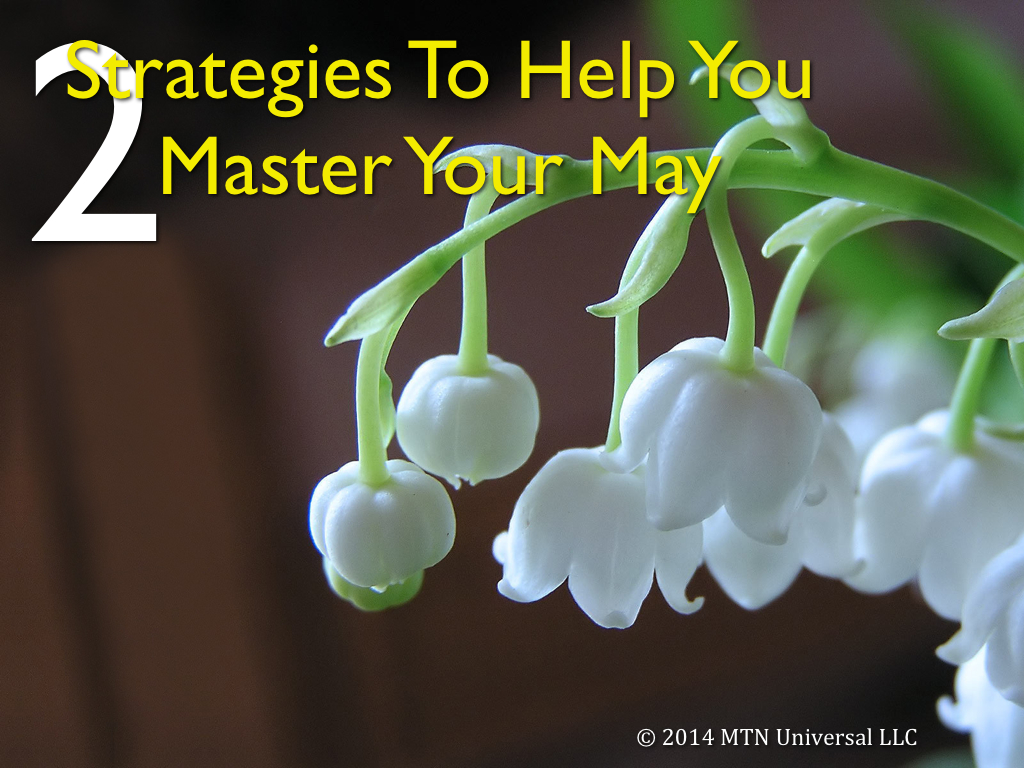 At the beginning of this year, our goal was to make this year a Meaningful 2014.  We are moving through this year quickly.  January through April is over and done.  June through December hasn't happened.  So, all we have is the here and now.
Are you making the most of your 2014?  To make the most of your year, you will need to make the most out of your May.
Well, it's MAY!
How will you Master Your May?
There are two strategies to help you Master Your May, which will serve you well with meeting your yearly goals.
Live with Humility
The May birth flower is the Lily of the Valley, which is a representation of humility.  If you are going to master your May, it starts with humility.
We know what humility is, but more importantly we need to know what humility is not.  Humility is not being…
Arrogant,
Condescending, or
Conceited.
These types of behaviors limit learning because it will make it seem that you don't need to learn anything.
Let Love Measure Your Success
May's birthstone is the emerald, which represents love and success.  Any form of success starts with love because without love, which is God, we wouldn't be where we are.  There are three reasons why you want to let love measure your success, because you want to…
1. Do what you love,
2. Focus on relationships, and
3. Let the rest take care of itself.
Before long, it will be the end of the year.  Don't wait any longer, start incorporating these 2 strategies in your daily life and you will MASTER YOUR MAY!
What's will stop you from Mastering Your May?  What other strategies will you use to help Master Your May?  (Please leave a comment below.)
Bryant
MTN Universal
Be
the
wEiRd
this world needs!
Follow us on
Twitter
Like us on
Facebook
Follow us on
Pinterest