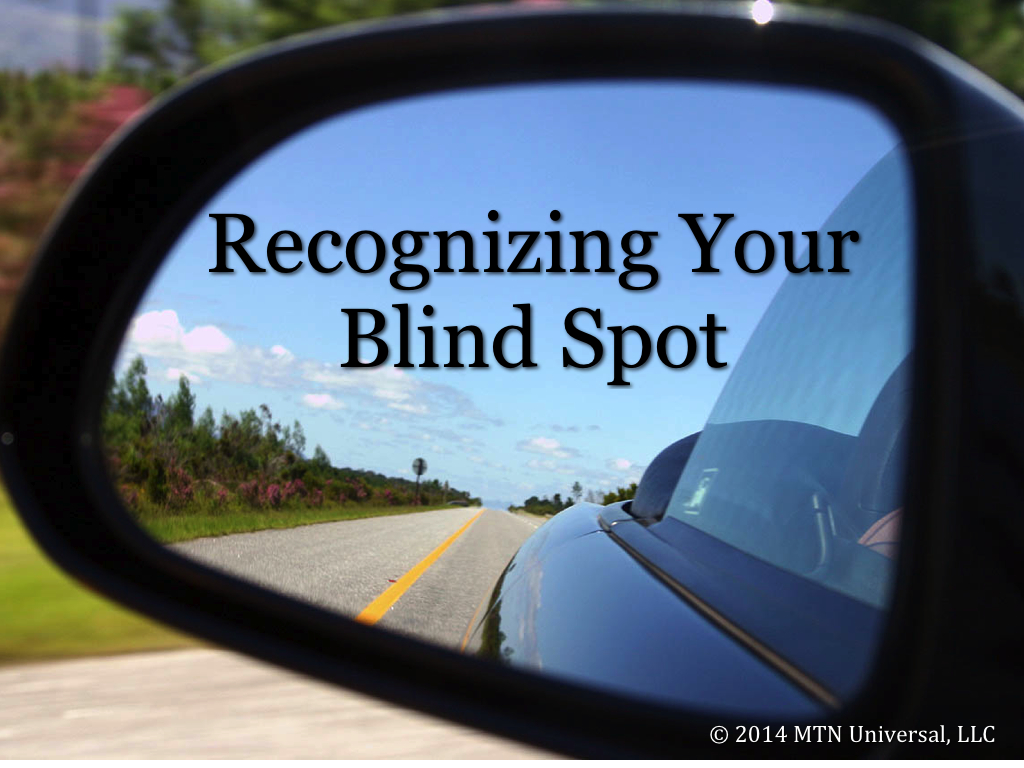 When it comes to driving and our vision, we have blind spots with both.  Some people may deny this fact, but the truth of the matter is we have blind spots even with great sight in both areas.
What is a blind spot?
A blind spot is an area around a vehicle that cannot be directly observed by the driver.  We also have blind spots in our eyes, just from the anatomical make-up of our eyes.  The way our retina and the optic nerve are positioned causes a blind spot in all of our eyes.
The Most Important Blind Spot 
There is another blind spot unbeknownst to many that has nothing to do with a vehicle or our eyes.  The most important blind spot we must recognize is OURSELVES! Reason being — we get in our own way sometimes.  Just as our vehicles and eyes have blind spots; our dreams, goals, and plans all have this one blind spot that can limit progress and any form of achievement.
Nothing or no one else in this life can stop our ability to achieve and move forward in life, but ourselves.  We get in our own way by our limited me, myself, and I thinking and approach.   We yield ourselves to being a blind spot to our success by shifting our focus for the path ahead to doubts and negativity.
Get Past Yourself
How do we reduce or even abolish the blind spot from our lives?  We have to get past ourselves.  We control the level of success we are able to obtain.  At the same time, we control our response, attitude, and lessons learned to any defeat we may experience along the way.
We have the choice to use the right signals to change the directions of our lives.   There must be a determined initiative to follow appropriate directions to move forward towards our dreams and goals.
Recognizing that we are the blind spot is the first step.  Putting the blind spot in its appropriate place is the second step that requires energy and effort, even if it means changing our direction to create a clear, open path.
Stop standing in your own way and conquer the impossible!
Are you aware of your blind spot and how you are standing in your own way?  (Please help someone else by sharing your thoughts / comments below.)
Peace and Prosperity,
Bryant
MTN Universal
Be
the
wEiRd
this world needs!
Follow us on
Twitter
Like us on
Facebook
Follow us on
Pinterest