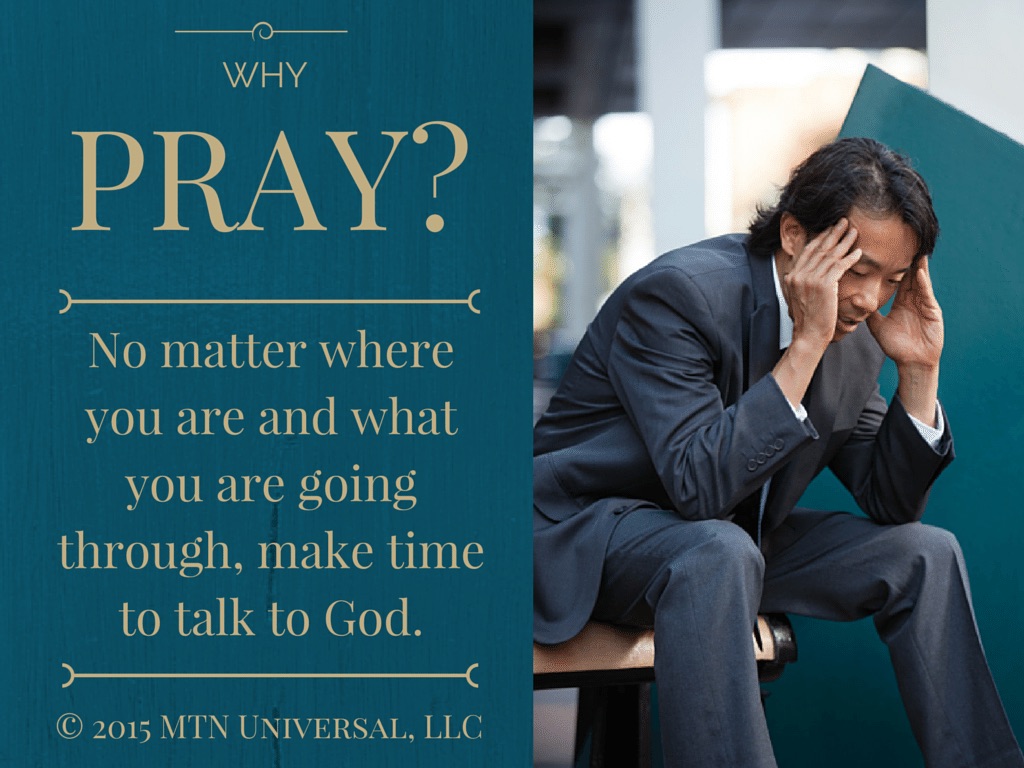 Have you ever sat down and considered the challenges you face everyday?
We face a wide range of challenges daily and I don't know anyone who is immune to adversity or difficult times.  Even the best of us will have our moments of doubt, fear, uncertainty, or uneasiness.
How do you get through these unfortunate times?
Why We Pray
Everything I have is because of God's providential power.  I pray because I'm grateful to God for who He is.  I pray to God because of what He has done, what He is doing, and what He will do.
I am a firm believer in praying whether times are good or bad.
I have had my fair share of misfortunes and I know there will be future mishaps.
Your challenges are completely different than mine, but we can share in the common thought of talking to our Creator about a resolve to fix our troubles.
What are you in need of today?
Life can be an unpredictable journey.  In our global news, we are witnessing more natural disasters.  In our local news, it seems as if violent crimes are becoming more widespread.  Third world countries are suffering from starvation, in-country wars, and inhumane actions.
We have taken notice of more divorces and consequently we are noticing more children growing up without fathers.  Along with these domestic challenges, many families are facing unemployment causing catastrophic financial crises.
I think it's time for us to PRAY!
Not just as a country, but also as a world we need to PRAY!
When We Pray
When we pray, God wants us to pray from our hearts.  More than anything, God wants us to pray with a genuine, sincere, and a spirit of realness.
I have two great prayers I think we all will benefit from during our life's journey.  Please print these prayers out.  Place them on your nightstand, cubicle wall, work desk, cell phone wallpaper, computer wallpaper, etc.  When we pray, we remind ourselves that God is with us.  No matter who you are and what you do, the realization is we all need God.
I was talking to a friend of mine at work last week and she shared this prayer with me.  I want to share these beautiful words with you as well.
No matter where you are and what you are going through, make time to talk to God.
Question: Why do you pray?  Leave your comments below.
Peace and Prosperity,
Bryant Hall
MTN Universal, LLC
Follow us on
Twitter
Like us on
Facebook
Follow us on
Pinterest