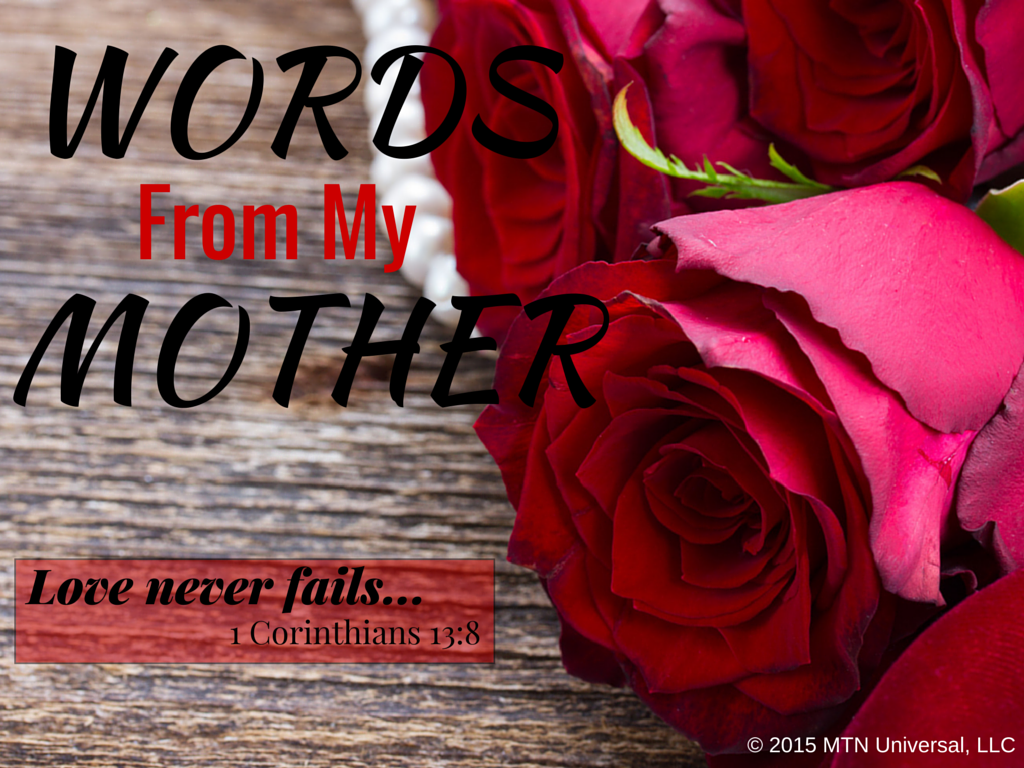 No matter who you are, you have been affected by a mother's touch.  Every year we celebrate mothers on Mother's Day, but I think we would all agree that mothers should be celebrated everyday
My mother has had a significant influence in my life.  Many things I have been blessed with come from the beauty and grace of my God sent mother.  She defines the inner and outer splendor described in Proverbs 31.
Proverbs 31:10 asked the question, "Who can find a virtuous woman?"
I didn't find my mother, but God gave me virtuous woman when she birthed me into this world.  Aside from Christ my Savior, God definitely gave me one of the greatest gifts in the world in my mother.
She was instrumental in teaching me what to look for in the beautiful and virtuous woman I found 15 years ago.  My mother would always tell me, "If you find a woman who loves God, you will find a woman who will love you."    I have now been married to my soul mate for a little over 12 years ago.
Have you been touched by the nurturing love of a mother?
I hope you have a great relationship with your mother.  If not, after today's blog I hope you call your mom and tell her how much you love her.  Whether you have a great relationship with your mother or not, work on enriching the love between you and your mother.
Proverbs 31 isn't the only scripture that describes qualities of a reputable woman.  Another scripture that will help understand your mother's love and deepen the love for your mother is 1 Corinthians 13.  1 Corinthians 13: 1-12 says,
"If I speak in the tongues of men or of angels, but do not have love, I am only a resounding gong or a clanging cymbal.  If have the gift of prophecy and can fathom all mysteries and all knowledge, and if I have a faith that can move mountains, but do not have love, I am nothing.  If I give all I possess to the poor and give over my body to hardship that I may boast, but do not have love, I gain nothing.  Love is patient, love is kind.  It does not envy, it does not boast, it is not proud.  It does not dishonor others, it is not self-seeking, it is not easily angered, it keeps no record of wrongs.  Loves does not delight in evil but rejoices with the truth.  It always protects, always trust, always hopes, always preserves.  LOVE NEVER FAILS…And now these three remain: faith, hope, and love.  But the greatest of these is love."
This is why my mother emphasized discovering the love of God before trying to love anyone else.  Strengthen your love for yourself, your mother, and others by discovering the GREAT love that God our Father in heaven has for you.
Make everyday Mother's Day because our mothers are treasures.
Question: What encouraging words or valuable lessons did your mother share with you to enhance your life?  Leave your comments below.
Peace and Prosperity,
Bryant Hall
MTN Universal, LLC
Follow us on
Twitter
Like us on
Facebook
Follow us on Pinterest